Bart Cosijn Moderation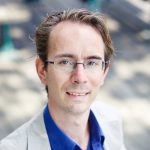 Bart Cosijn is a professional moderator and advisor for debates, dialogues and conferences. He leads a wide variety of events: from lively business conferences to delicate round table meetings, from rousing debates to complex community consultations.
For Bart, every meeting is a collective search for new insights. He helps the attentive listeners to share their observations. And he challenges powerful speakers to listen first. In this way, participants and clients can fully use the collective knowledge that is available. Since 2010 he gives courses in moderating and interview techniques.
Specialities
Moderating debates and dialogues
Facilitating and leading conferences
Advising on event-architecture
Developing concepts for deliberative democracy
Training and coaching moderators and community organisers